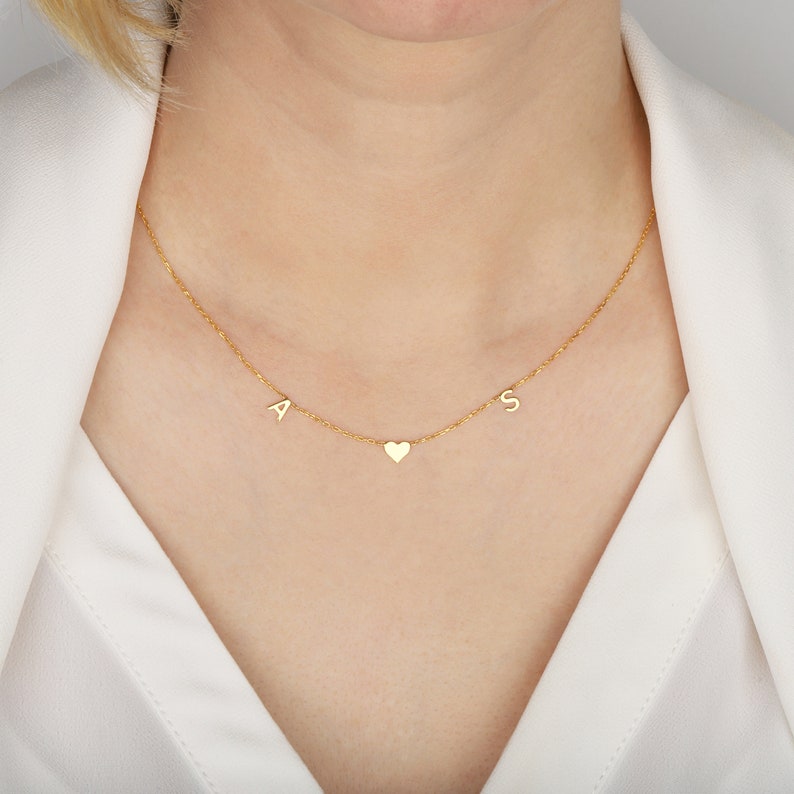 Handmade item

Materials: Silver

Adjustable length: Yes

Can be personalised: Yes

Made to Order
Custom Letter Necklace – Sideways Initials Necklace – Mother's Day Gift – Personalized Jewelry – Christmas Gift – Mama Gift Necklace
C U S T O M – I N I T I A L – N E C K L A C E
– Material ; Solid 925 Sterling Silver
– Finish ; Sterling Silver – Gold Plated – Rose Gold Plated
* All our jewelries are handcrafted at our workshop
H O W – T O – O R D E R
1- Select color and length from the menu
2- Select number of initials/symbols from the menu
3- Enter your preferred initials in the order you want
4- Complete your order
Please enter your preferred letters/symbols in the order you want. (only UPPERCASES). if you would like 2 letters and a heart, please make sure to select 3 letters/symbols.
N E C K L A C E – L E N G T H
12" to 22"
Any other length upon request
Every necklace comes with an 1.5" extender
Learn more about this item
Accepted
Exceptions may apply
There was a problem calculating your postage. Please try again.
Country
———-CanadaUnited States
Post code
Please enter a valid post code
Support this Canada-based shop
You're supporting a shop close to home with your purchase.>
Related posts